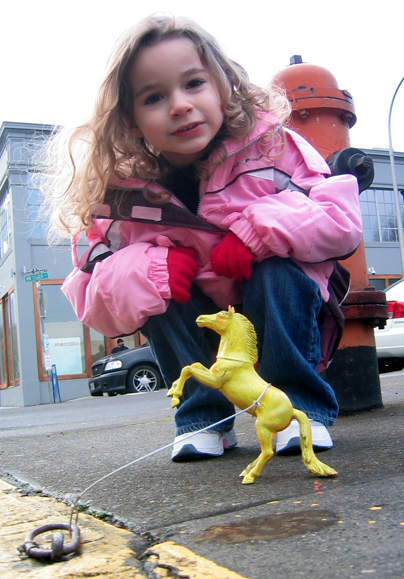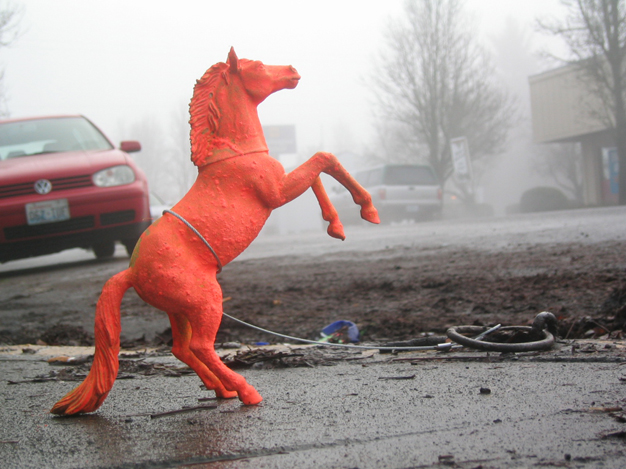 NEW YEAR'S EVE HORSES - 07/08
For the New Year's Horses this year, Laurie and Emily came along! (My sister and niece.)
It was great company and we had a lot of fun putting out 5 horses around town, each painted
orange and yellow. Check out the pics in the links below.