Saturday, January 21, 2012
It's been awhile. In May, 2011, I finished up at ITP, NYU, which involved presenting a thesis project called Playground Society. The ITP experience is something I've been synthesizing and digesting since May, and suspect I will continue to do so for months, perhaps years to come.
Over the summer, Greg Borenstein and I launched a KickStarter project called Physical GIF. Along with the successful funding campaign, and a bit of press, Physical GIF went on exhibition at The Luminary in St. Louis in an exhibition called FORMAT.
Also last summer, the People Watching Plus video that Rune Madsen and I put together was licensed by Banksy for his documentary called The Antics Roadshow. It shows up around 30 minutes in. Thanks, Banksy.
I also began writing a column for Kill Screen Magazine that focuses on toy design and play.
And, over a year ago I started Toaster for the Treehouse, a blog about toys and play. Along with regular entries I'm also utilizing that space to post an experimental project called the Woodstock Flea Market Fighting Force. It's a serial video series about, in part, building narratives into play.
Also: Horse Project Update: The Project LIVES ON!!! There is now a Facebook page for the project. And, a documentary about the project called "It's a Ring Thing," was made by students at the NW Documentary Film School in Portland. And - - - > Shirts! They will be available this spring at street fairs around Portland.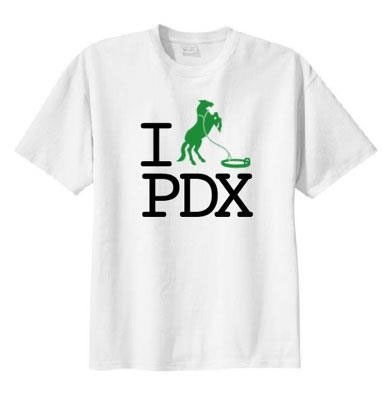 The project has also been featured by the Oregon Cultural Trust in their "This is Culture," campaign. And, the project is now old enough to be part of Willamette Week's recent, "Then and Now," story. The project is 5 years old and lives on. I was recently in Portland and (along with the new ones I put out) saw several horses tethered to rings around the city.
Also: Braille Graffiti Update: A school in Germany recently contacted me to share their version of the project. Slate Magazine ran a piece that shared this story.
Lastly, my studio practice is back in full swing. In the works: projects, painting, sculpture, toys, play, etc. Stay tuned.
Wednesday, September 8, 2010
After a magical summer on the Hawaiian Islands it's back to business: year 2 at the Alice in Wonderland of grad schools, ITP. Last year at this time I was excited to plug in an LED and this year we hit the ground running.
I expect to make some changes to 39forks in the months ahead, moving content around, hopefully some sort of design update, and some new projects.
Thanks for stopping by.
And as always, have a nice day.
-swi
Tuesday, July 21, 2009
Announcing, for the first time: every fork on 39forks.com has content.
No empty forks.

Friday, June 19, 2009
The latest:
(it showed up online here as well: wooster collective)
Also:
store for a month in portland, looked like a lot of fun
lastly, in case you missed this, it's quite relevant right now as it's been so rainy this month in NYC, harvest interviews jean-michel arseneaux about his latest work
Friday, January 16, 2009
Bureau For Open Culture, Feb 25 - April 25, 2009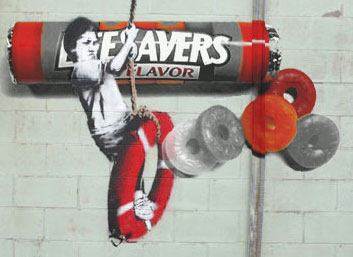 Wednesday, October 29, 2008
The latest:
Digital Empire - a representation of the Empire State Building
Sound Rebellion - What's the definition of unnecesary noise?
Web Street - Because more street art is seen on the web than on the street
Synthetic Zero - If you happen to be in NY this weekend.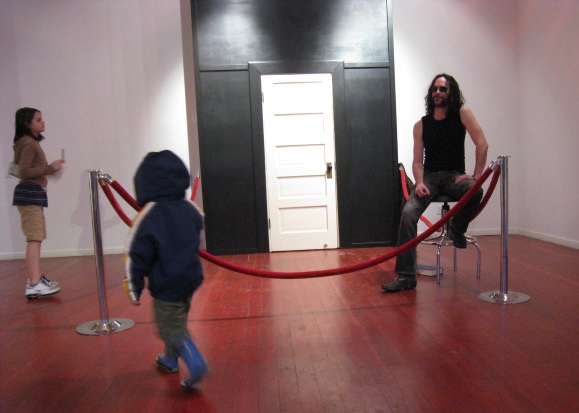 Wednesday, March 19, 2008
A couple things:
Also, the show at Ogle will include a
performance on Saturday, April 19, at 1 pm.
The title of that is Waiting in line.


Sunday, January 6, 2008
Happy New Year.
Launched a new project today:

Saturday, December 8, 2007
Braille Graffiti on Current TV. Check it out, here.
*
*
*
*